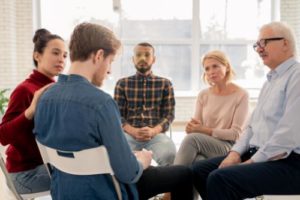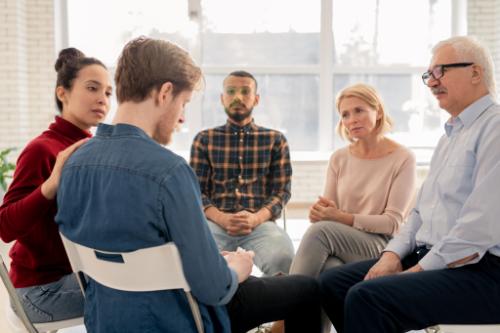 When alcohol starts causing more problems than it solves, a hospital-affiliated alcohol detox and rehab program can be life-saving. Investing in an alcohol rehab in Colorado empowers you to stop drinking but also enables you to reclaim your future. That often includes fixing important relationships, working through past trauma, and creating a confident, healthy future. At CeDAR, we offer a comprehensive substance abuse treatment center that incorporates a range of therapies and master-level clinicians to support recovery.
The Benefits of Entering an Alcohol Rehab
Not everyone who drinks alcohol develops an addiction. Those who drink compulsively and are unable to stop doing so even when they want to may have an addiction. Dependency forms when a person is unable to stop drinking without feeling intense cravings and withdrawal symptoms. A person dependent on alcohol may find it impossible to stop drinking without treatment. Considering all of this, why should you consider alcohol rehab instead of trying to stop on your own?
Rehab can help you with:
Not feeling compelled to drink any longer

Healing your body from the physical damage addiction creates

Having confidence to rebuild relationships damaged by addiction

Past trauma and mental health disorders hiding under your addiction 

Creating a life that is best for your goals rather than one controlled by addiction
An alcohol rehab provides the tools, resources, and supportive tools to enable long-term healing and addiction recovery. It is critical to invest in addiction treatment to rebuild your future.
What to Expect in an Alcohol Rehab 
It can seem challenging and scary to invest in alcohol rehab. Stepping away from family and friends isn't always easy to do. Yet, with the help of a treatment center, you'll be empowered every step of the way.
At CeDAR, we provide several levels of treatment programs to support recovery. You'll learn which is the right treatment program for you after having a full assessment. This allows our team to determine how much support you need based on symptoms and overall health risks. Some of the programs we offer that may help you include:
For those with a long history of alcohol consumption or those drinking on a daily basis, detox may be an important first step. You'll find support through medication treatment to minimize the feelings of withdrawal and cravings. In this treatment step, your physical health needs are addressed fully ensuring your body can start the healing and recovery process.
Therapy in Our Alcohol Addiction Treatment Center
Once you start working with our therapists, you'll see changes happening. You may feel able to talk about feelings and thoughts. You may also find yourself able to work on family relationships that may be in a difficult place right now. 
This is done through a range of therapies. Each type of therapy teaches something new and develops core resources to enable your full recovery. Some of the therapies we offer include:
Cognitive-behavioral therapy

Trauma-informed care

Individual therapy programs

Group therapy programs

Family therapy programs
Our dual diagnosis treatment program can support your recovery for those who are also battling mental health disorders, such as past trauma, depression, or anxiety, along with alcohol addiction. It provides a wide range of resources to enable full healing while helping you to gain strength and confidence in yourself and your future. 
Call CeDAR Today to Get Help Today
Alcohol rehab is the right decision for your future. Don't let alcohol control your future. Instead, invest in yourself in our rehab program at CeDAR. Work closely with a team of dedicated professionals who can help change your future. The first step is to call our team to set up an assessment. Reach us at 720.848.3000 or connect with us now online.