Drug and alcohol addiction is a vastly complex disease that is almost impossible to overcome without professional addiction treatment support. Addiction therapy enables treatment in multiple ways. It helps a person to stop using but also creates an opportunity to heal from trauma and overcome relationship challenges. The right addiction therapy program can also address factors such as mental health disorders. At CeDAR, we offer a comprehensive set of programs designed to empower you to overcome your biggest challenges.
Addiction Therapy Starts with Selecting the Right Program
The initial step into therapy is an assessment. This process helps to determine the best type of treatment for a person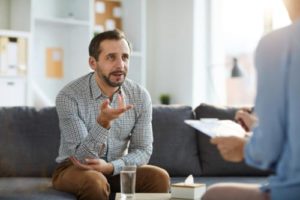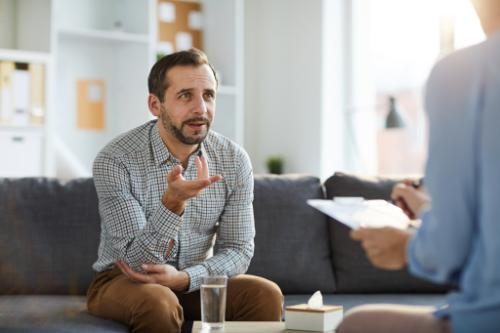 based on symptoms, length of use, and complexities such as the presence of mental health disorders. From there, doctors and treatment professionals can recommend the right level of care for that person. This may include:
Individuals demonstrating withdrawal symptoms and intense cravings may benefit the most from detox as a first step. This is also an opportunity for a person to get support to break dependence if they have overdosed or relapsed in the past. In this safe, drug-free environment, there's medical help available to support their body's reaction to no longer using substances. This is also an important step towards gaining mental health stability for those who are struggling with conditions such as depression and anxiety.
Addiction Counseling Programs Are a Core Component of Treatment
Treatment for addiction does not just mean detoxing. There's more to the process than this. It often involves working closely with a therapist and in group therapy to rebuild through a range of therapy sessions. At CeDAR, our dedicated team of professionals works closely with you to create a plan of care that's specifically designed to address your needs. 
Some of the therapies we offer that may facilitate healing for you include:
Cognitive-behavioral therapy

Trauma-informed care

Individual therapy programs

Group therapy programs

Family therapy programs
In therapy, a person learns how to address their specific needs and communicate effectively with others. This includes triggers, or people, places, and experiences that often lead to the use of drugs or alcohol. They also learn how to manage stress, one of the most important steps for preventing relapse. Having good self-care and stress management strategies in place can help a person cope with complications in daily life without turning to substances to do so.
Our dual diagnosis treatment program can offer support and resources to enable healing for men and women battling mental health disorders and addiction. This includes providing you with strategies for battling the most intense symptoms you have and medications to help you gain stability. Don't wait and try to manage these conditions on your own.
Why Choose CeDAR for Addiction Therapy?
With comprehensive addiction counseling programs and some of the best access to top professionals, we're confident we can provide the right environment for you to overcome addiction for good. You can count on our team to help you stop using for good. Then, once you work through therapy, you'll be able to come back for care and support on an ongoing basis through our alumni services. We have Zoom meetings each week.
Start getting care now for what's happening to you and in your life. With a wide range of resources to choose from, including some of the most innovative strategies, we're confident you can start healing here.
Start Working on You at CeDAR's Denver Campus
Addiction therapy enables change, encourages growth, and creates strong, healthy futures. Get the support you need from our dedicated team and experienced therapists at CeDAR. Learn more about the wide range of supportive programs we offer when you call us at 720.848.3000 or connect with us now online.